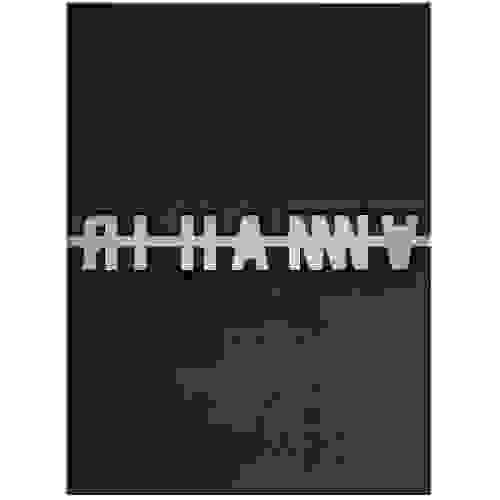 Terug naar overzicht
Rihanna Queen Size - Rihanna
Niet op voorraad
Beschrijving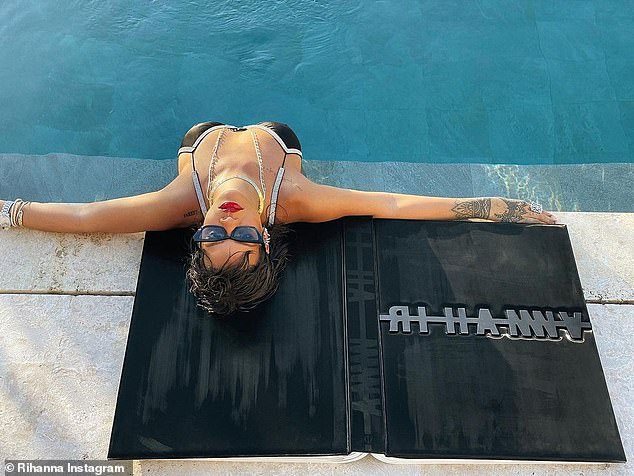 Now Available - Rihanna: Queen Size
The statement volume for Rihanna fans, this new luxury edition is limited to just 500 copies worldwide
Following the recent sensational release of Rihanna's visual autobiography, this month (December 2020) Phaidon presents Rihanna: Queen Size, now available in a supersized luxury collectors edition, limited to just 500 large format, heavyweight (60lbs) copies worldwide.
An homage for fashion, music and photography lovers and collectors, Rihanna: Queen Size is presented in a format worthy of the global superstar - hardback, bound in a bespoke black fabric with a matte black, laser-cut, steel logo inset into the front cover
Rihanna: Queen Size is impeccably produced, hand-sewn and designed by Barnbrook studio, with endpapers featuring a custom design by contemporary artists The Haas Brothers, in spot gloss on a rich black paper stock.
This once-in-a-lifetime statement volume for Rihanna fans features 1,050 images, 7 gatefolds, and 11 special inserts across 504 pages. It will be limited to only 500 copies worldwide and retails for €1250,-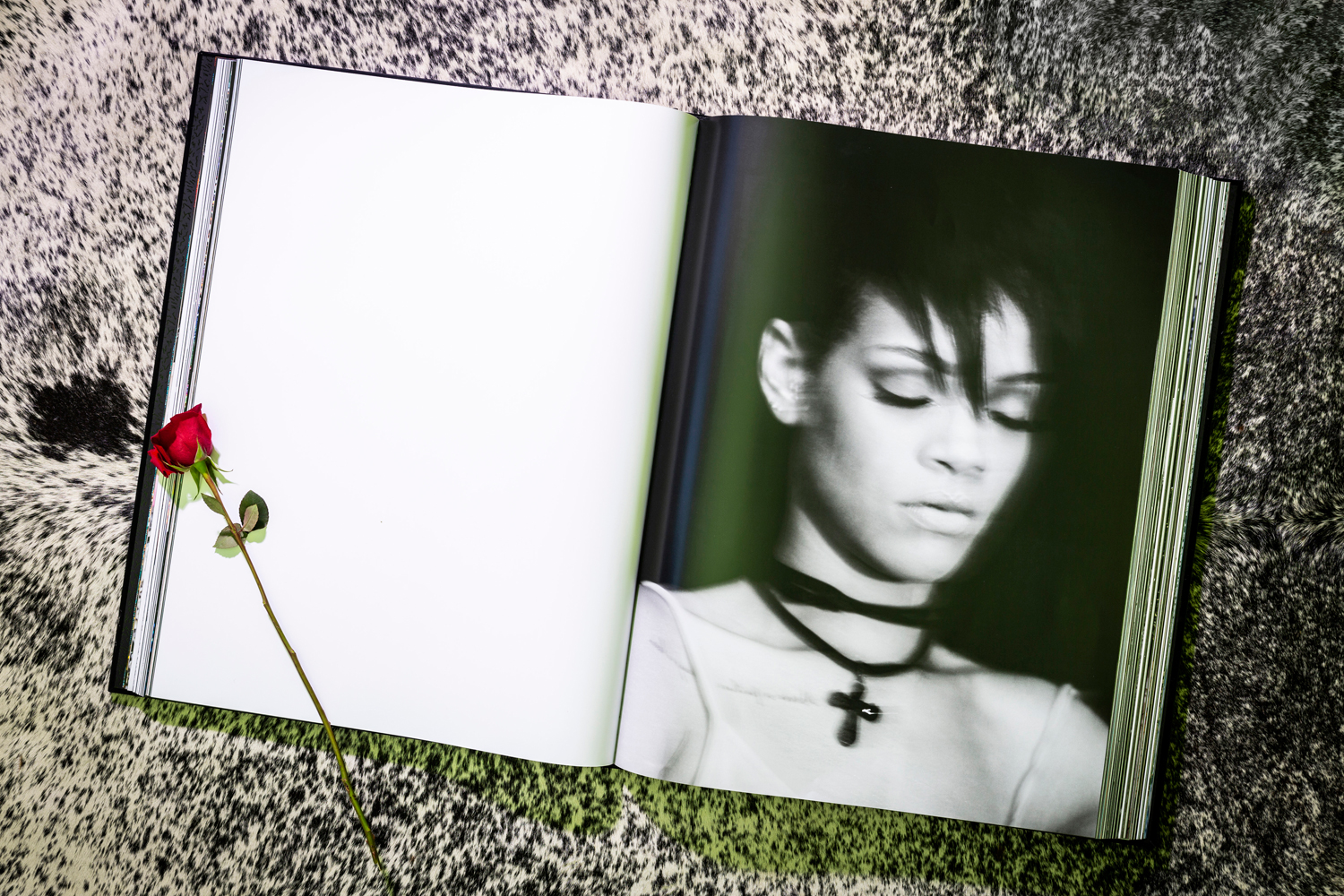 The images within capture a life lived on private jets, stadium stages and the front rows of Fashion Weeks around the world. However, the book itself was designed in the unassuming London studios of Barnbrook, one of the world's leading independent creative design studios, before being put together by an elite production team.
The paper stock was created by the 150-year-old Japanese paper company Oji, and the endpapers used feature a custom design by LA-based contemporary artists The Haas Brothers, in spot gloss on a rich, black paper stock.
"One of my favourite parts of the book are the endpapers, which have a print of the vermiculation pattern in clear gloss over black paper," Simon Haas says. "It shimmers almost like a spider web. And it has Rihanna's name hidden in it. It's really beautiful."
Barnbrook's senior designer Marwan Kaabour had the huge task of turning the candid images in the book into a compelling, revelatory narrative. "We were definitely not interested in a cold, clean, quiet book where there's one image per page," he told Phaidon.com.
"We wanted to signify the insanity of the universe she occupies. We did toy with the idea of having chapter openers and having the book in sections but I think Rihanna was more excited about the idea of having something that flowed from beginning to end, without stopping. And the text comes in at certain points to annotate the story. So it doesn't work like an ordinary book. It enters when it needs to say something, or to be a comment, or a note or a caption, or even a location locator."
Studio founder, Jonathan Barnbrook, who's worked on designs for artists including David Bowie and Damien Hirst, agrees. "The pacing of the book was dictated by Rihanna's life. She is right in the middle of this crazy universe and she is this incredible energy attractor so the book and the design had to reflect where she is at."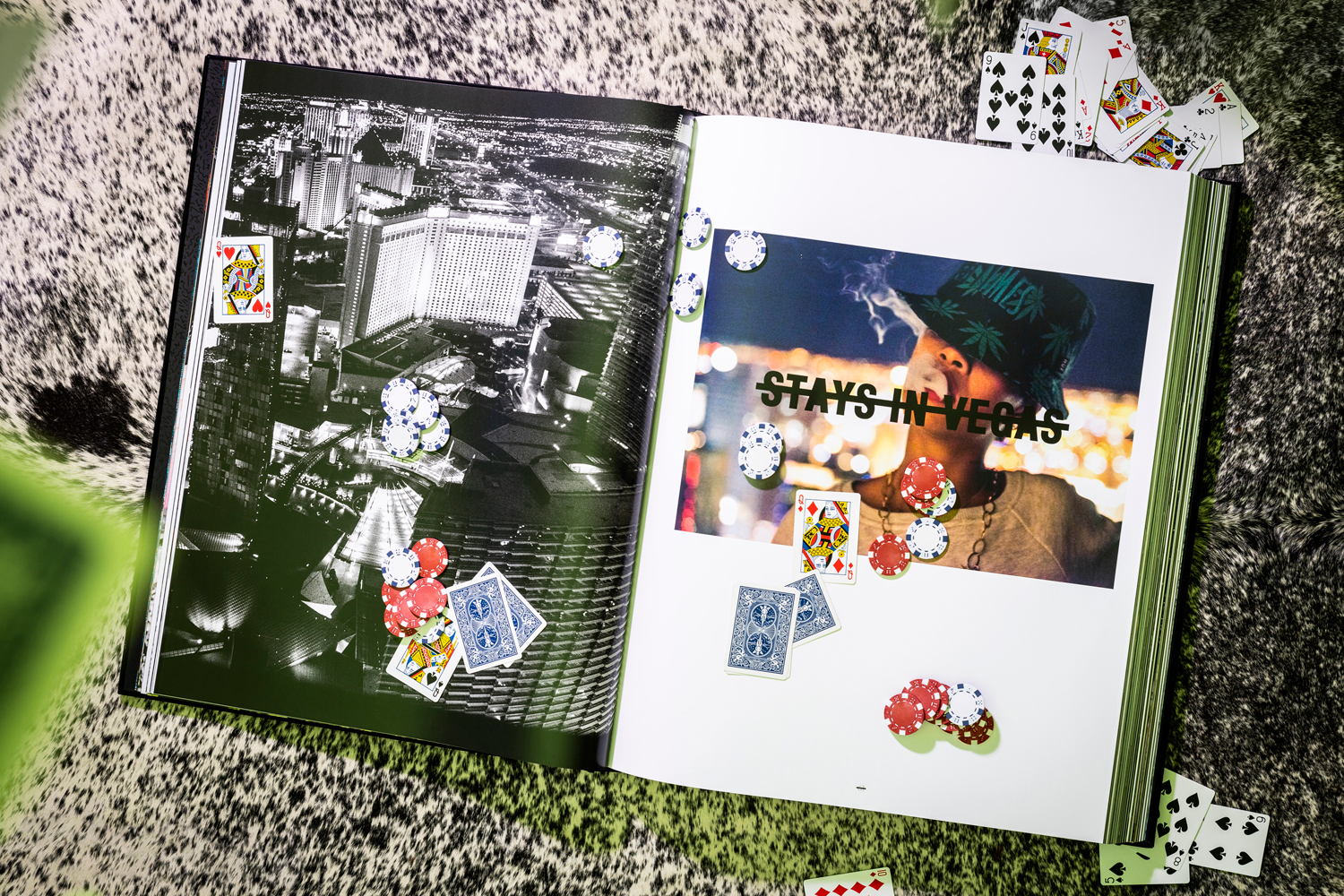 Sue Medlicott was the production guru we tasked with overseeing the incredibly complex production process needed to bring Rihanna: Queen Size into a beautiful, luxurious, oversized format book.
"The large size restricts how much can be done by machine so a great deal was assembled by hand," Medlicott says. "The actual cases are all made by hand because there is no machine big enough to do what we require.
"It takes four or five people working on each book to carry out the various steps: gluing, cleaning, aligning everything to the degree we need. It's very time consuming. It takes between three and four days to make one book. The book is then also covered with a very special fabric called Vanta and it has to be handled - literally - with kid gloves This material was actually found by The Haas Brothers who designed the end papers for the book. It's actually a material used for high end sneakers. When Rihanna saw it, she wanted it."
Of course Rihanna's name stands out most clearly on the cover, despite it being struck through with a boldly incised dash. Do you want to know why that's there? Designer Marwan Kaabour explains. "As you can imagine we went through a lot of different options throughout the process," he says. "In the end we settled on this particular one for a number of reasons. One of the main reasons is that it evokes Rihanna's very energetic attitude and her presence in popular culture. In one way, the line evokes a censorship bar, or the striking out of something. The idea of strike through text is us playing on the idea of what's being said versus what is not being said. So it has a conceptual depth to it."

Specificaties
Taal:
Engels
Formaat:
Hardback 504 pages
Uitgever:
Phaidon Press Ltd
Auteur:
Rihanna
Afmeting:
864 x 699 (mm)
Levering
Binnen 3 werkdagen geleverd & gratis vanaf € 30,